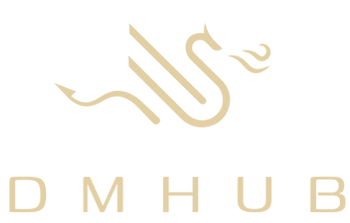 FAQ
What is DMHub?
DMHub is an application for Windows and MacOS that allows you to play Tabletop Roleplaying Games online with others. We have focused on a few things to begin with, like the 5e ruleset and tactical scale maps, so that we can demonstrate how cool an app like this can be if you focus on one area, but we intend to expand the focus with time.
Where is the data stored?
To allow you to play with others online without any setup or self-hosting, DMHub stores all the data for your games online. We use Google Cloud to store and secure your data. We do not have any servers or other communication points outside of Google Cloud.
What data will be shared from my computer by DMHub?
To use DMHub you must create an account so that we can associate you with your games. Your account information will be stored to allow you to login in future. (We use a Google Cloud-provided service for this. It will encrypt your password using common security standards). We will only use your email address to recover your account or verify that you want your account to be deleted. We may ask for your explicit consent to send you news, information, and special offers regarding DMHub in the future. We will not share your email address or other account information with third parties. Once you create a game in DMHub, you may upload sounds, images, videos, and other media to this game. This data will be stored in the cloud. Anyone who you share the game's invite code (and game password if you set one) with will have access to all the content you add to the game. You may share your game's content by generating a "share code". Anybody who has access to this share code may access all the content you added to your game and may add it to their own games. If you join a game in DMHub, DMHub will track very basic performance data about its performance in the game, including the frame rate and some technical information. This information will be shared with other participants of the game and may be reviewed by DMHub's engineering team to ensure that your game is running well. DMHub's developers may access data from your game for the purpose of correcting technical issues and problems in DMHub and enhancing DMHub. For instance, if we noticed your game was using a very large amount of space in the cloud, we might review your game's data to understand why your game is using so much space and if there is anything we can do to make DMHub's data storage more efficient. DMHub does not access or transmit any files on your computer other than media files that you explicitly choose to use with DMHub.
Can you explain the basic behavior of DMHub on my computer? Will it run anything without my permission?
DMHub runs when you choose to run it. DMHub does keep itself up-to-date without any effort from you. Every time you run it, DMHub checks if there are any updates and if there are immediately installs them before proceeding. When you choose to exit DMHub it will exit completely until next time you choose to run it. DMHub does not install any third party applications on your computer when you install it. DMHub does not modify or tamper with any other applications on your computer.
How can I delete my data from DMHub?
Send an email to admin@dmhub.info from the email address associated with your account requesting what you want deleted.
Is DMHub free?
DMHub is free. In the future we may charge for premium features and cosmetics.