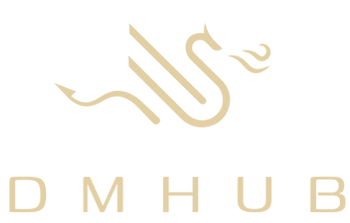 PRIVACY POLICY
We respect and value your privacy. To sign up for a DMHub account you provide an email address. This is so we can help you recover or manage your account using your email address. We will email you with updates and other information about DMHub from time to time if you agree to it when you register your account. We will not share your email address with third parties.
When you create a game within DMHub, your game will have an invitation code created. People with this invitation code can enter your game. You may also set a password on your game, and then players will only be able to enter it if they also possess the password. Your account information and games are stored online, but using the invitation codes you control access to them. DMHub's developers may record broad usage statistics around games, and if there is a particular problem or bug with your game DMHub's developers may access the data of your game to diagnose and correct the bug.
If you experience a bug with DMHub and would like help from a developer, it is recommended that you supply the invitation code for your game. By doing so you give DMHub's developers permission to look at your game and its data in detail so that we can diagnose and resolve the issue. Note that DMHub's developers do not require the game's password to access it.
Content you upload to DMHub such as music, sounds, images, and so forth will remain private to the game that you choose to upload them to. If you wish to share content with others, you may do so by using DMHub's module system, and you should do so understanding that if you make your module public then others will be able to access the contents you are choosing to share.